Benefits of Hanuman Chalisa
Benefits of Hanuman Chalisa
1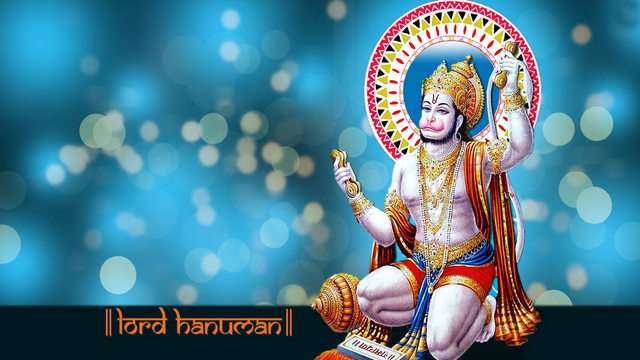 Hanuman Chalisa was composed by legendary poet Tulsidas who was also an ardent devotee of Lord Rama. It has 40 poetic verses, hence the name 'Chalisa.' It is widely believed that Hanuman Chalisa has some sort of clandestine divinity associated with it. Anybody can recite the godly 40 verses, irrespective of the age and after a few recitals it automatically registers itself in the memory. Read on to know some unknown facts and benefits related to the Hanuman Chalisa…
The legend behind Hanuman Chalisa
2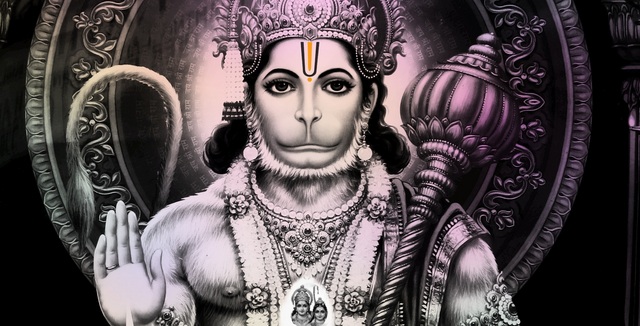 Once Tulsidas went to meet Aurangzeb. The emperor mocked Tulsidas and challenged him to show the lord to him. The poet ingeniously replied that seeing Rama was not possible without true devotion. As a result, he was imprisoned by Aurangzeb. Tulsi Das is thought to have written the magnificent verses of the Hanuman Chalisa in that prison. It is said that an army of monkeys menaced Delhi as soon as Tulsidas finished his ode and recited the same.
When to read Hanuman Chalisa
3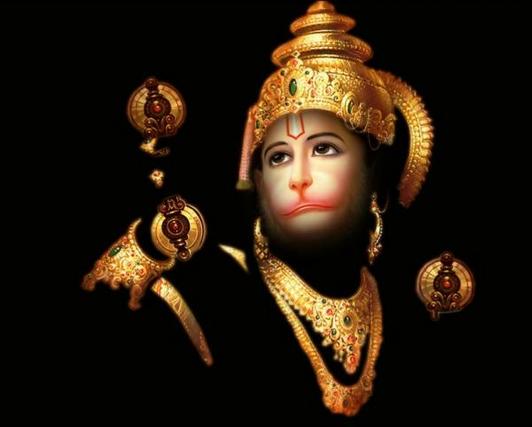 The Hanuman Chalisa must be read in the morning only after taking a bath. If you want to read it after sunset, you must wash your hands, feet and face first. Amongst the Hindus, it is a very popular belief that reciting the Hanuman Chalisa calls upon Hanuman's divine involvement in critical problems, including those concerning evil spirits. Let's take a look at some other interesting beliefs associated with the Hanuman Chalisa…
To reduce the effects of Saturn
4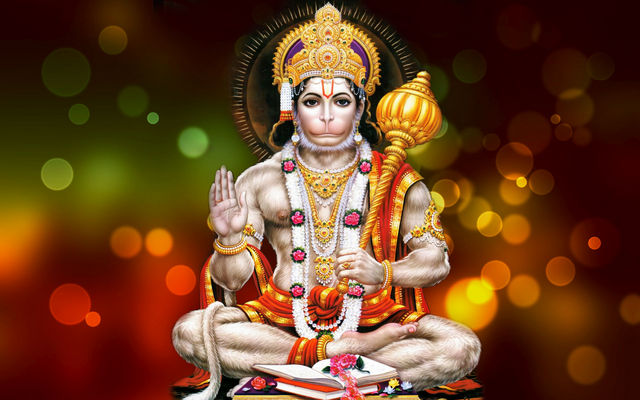 As per the legends, the lord of Saturn, Shani Dev, is frightened of Lord Hanuman. Therefore, reciting Hanuman Chalisa helps reduce the effects of Sade Sati. So those who are suffering due to the placement of Saturn in their Kundli, should chant the Hanuman Chalisa specially on Saturdays for peace and prosperity.
To deflect evil spirits
5
Lord Hanuman is considered as a deity who helps get rid of evils and spirits that can be dangerous. It is believed that if you are troubled with nightmares you should place Hanumna Chalisa under your pillow to sleep peacefully. It helps you get rid of daunting thoughts.
To pray for forgiveness
6
We all commit sins intentionally and unintentionally. Rather as per the principles of Hinduism, we are stuck in the cycle of birth and death only because of our sins. Reciting the opening verses of the Hanuman Chalisa helps one get rid of the bad deeds done in the previous and present birth.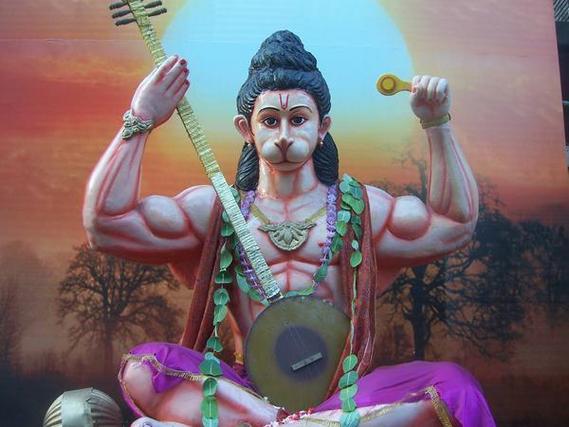 Just like Lord Ganesha, Hanuman also has the reputation of removing all our obstacles. If one recites Hanuman Chalisa with complete devotion, he or she invites the divine protection of Lord Hanuman who ensures that the devotee faces no complication in life.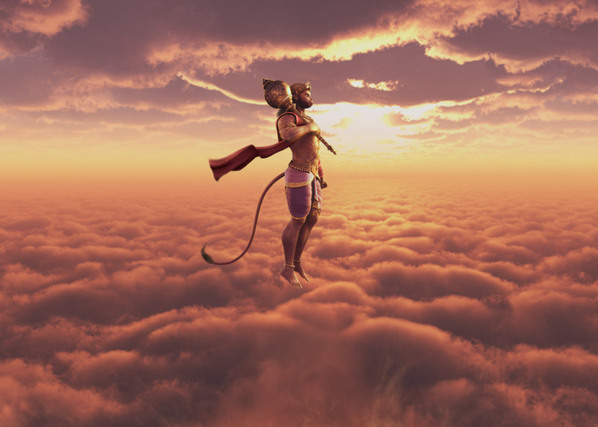 Reading the Hanuman Chalisa, first thing in the morning, will ensure that your day goes well. It helps you feel relaxed and completely in control of our life. Reading the Hanuman Chalisa can fill a person with divine bliss.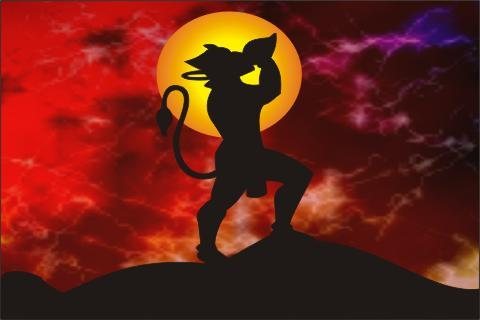 Have you seen miniatures of Lord Hanumana either dangling from the rearview mirror of the car or just sitting on the dashboard? What makes him a popular choice for a car? It is widely believed that Lord Hanuman can prevent accidents and ensure success of the trip.
To fulfill all our wishes
10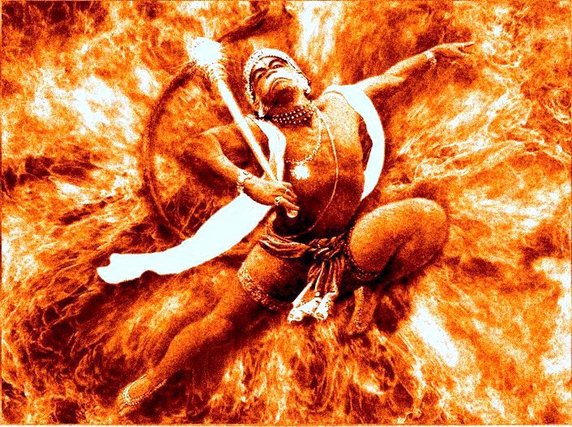 The benefits of chanting or listening to Hanuman Chalisa are infinite and incredible. It is believed that if a devotee recites these 40 verses with pure devotion and focus, he or she gets rewarded and all the wishes come true. Regular recitation of the Chalisa bestows you with the Lord's blessings and grace you with glorious powers.
To gain wisdom and strength
11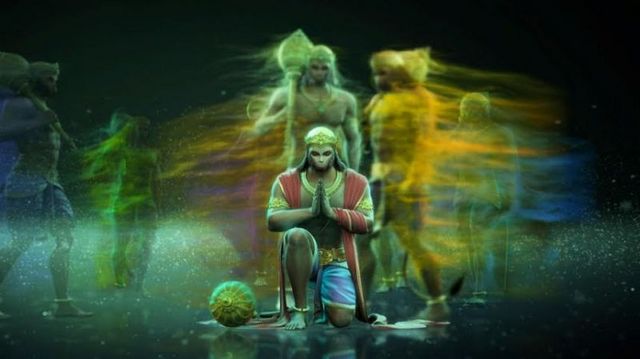 High pitched recital of Hanuman Chalisa creates so much positive energy around you that you feel extremely lively throughout the day. It kills laziness and procrastination and makes one more efficient. It also cures small lifestyle ailments such as headache, sleeplessness, anxiety, depression etc.
To gain divine spiritual knowledge
12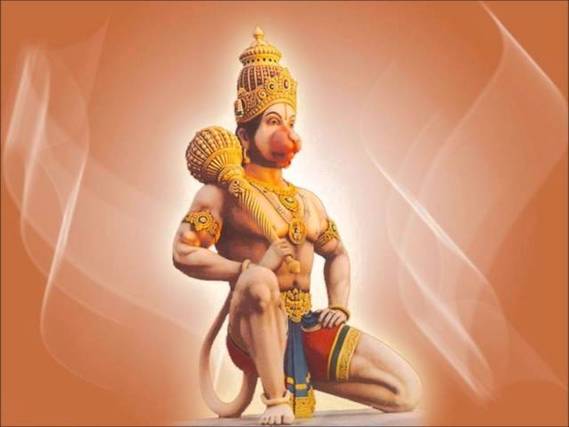 The devotee who chants Hanuman Chalisa is blessed with divine spiritual knowledge. It is believed that all those who are treading on the path of spirituality get immense help from Lord Hanuman as he shows them the right way and helps them tame their minds so that materialism could be kept at bay.
Reciting Hanuman Chalisa helps in reforming people who have fallen into bad company or have become slaves an objectionable habit. The energy that generate from the Chalisa fills the heart of the devotee with positivity and strength.
Daily recitation of Hanuman Chalisa with dedication and devotion eliminate all sorts of disagreements and arguments in a family and promotes unanimity, contentment, happiness and peace in life. It removes negativity and brings harmony in relationships.
To ward off negative energies
15
One the verses from Hanuman Chalisa reads as "Bhoot Pichash Nikat nahi aaven, mahavir jab naam sunave" which can be translated to – no evil spirit can affect a person who takes the name of Lord Hanuman and recites Hanuman Chalisa at the top of their voice. It removes all sort of negativity from the mind and soul of the family members and brings peace and harmony within the family.